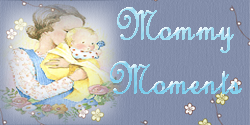 This week's Mommy Moments theme is all about "the name game". Meaning of name, story behind it and his recent picture.
My son's name is the combination of my first and my husband's middle name. For security reasons I won't be mentioning our full names. FRANCIS is his real-first name. FRANKY for short. Taken from St. Francis-Xavier.
Even before we got married, we'd often talk about names that we would want to give our first child. If it's a boy, we will combine our names, if its a girl we will combine our Mother's names. God gave us a boy, and so we combined our names together.
FRANCIS means FREEDOM or a FREE MAN. I learned about it, when a friend from America sent me a birthday card with a small thingy indicating what my name means. It feels great to know that of all meanings, a good vision of what and who it (name) stands for brings out an inspiration...that is being free. And freedom is what most of us seek for. Living freely, free from stress, free from all negative vibes. Anything that will make a person free and happy.
And this is my first child's recent picture. Took it today, after their Linggo ng Wika celebration in school. What a joy preparing him for this school activity--- that I used to celebrate too. Just 12-15 years ago, I was doing a folk dance in school, my mom helped me look for a costume. Now, its my turn to help my own kid in school.
Join Us Moms: Mommy Moments