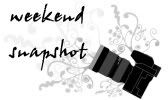 This is the main highlight of my weekend. We had dinner at Bubble Tea last Saturday after shopping for some gifts. I ordered sushi/ California Maki. Comes with the plate are some red ginger (yummy!) the main dish and a mushroom shaped wasabi. Why the main highlight? Well, I fell for one of my husband's pranks again. I accidentally ate the whole stem-shaped part (maybe a some of the mushroom head too). It was really haevy, that I teared immediately. I had colds that time, but after struggling from it's spiking taste, I felt something cool inside and in an instant, my colds were gone.
I find it cute and funny for something that has a "I can't explain" flavor, yet gives you refreshing and tingling sensation. Well, it's one of my favorites now...My husband blends it well with the sushi sauce.
WASABI: Known as "Japanese horseradish", its root is used as a spice and has an extremely strong flavor. Its hotness is more akin to that of a hot mustard than the capsaicin in a chili pepper, producing vapors that irritate the nasal passages more than the tongue. -wiki-
Have a great week everyone!
17 days before Christmas!
Big Hugs!