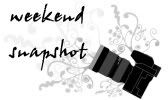 A quick recap!
Last friday I was invited to join my husband's Chritsmas party
Venue: One Ayala (formerly Euphoria Disco) Intercontinental Hotel
Theme: Hollywood!
My husband & I planned to go as Darth Vader and Queen Amidala (it's the fierce versions of Anikin Skywalker and PadMe). For the Vader costume, it wasn't really hard pull it all together. The mask/helmet, as predicted, will be the center of attention. As for me, I looked and searched for the perfect and easiest Queen Amidala costume.
I was already losing hope in finding. Buying the materials to make one is going to be expensive. In the middle of the week, my husband helped me find and finally somebody gave us a referral where to rent costumes of all kind. Immediately, I went and when I got there...It was heaven full of options. My problem was solved, all I have to do, is find the right one. I opted for the black Queen get up. It's the easiest actually. As I was putting the costume together , I found out that someone got the only head piece available. I felt bad. (andun na e, buo na sana). But then, it was also a chance for me to be creative and think of an alternative to make my head-part look like an authentic Amidala.
Here's what I've done...Not a carbon copy, but close.
Other characters who made the list:
Capt. Jack Sparrow
A (not the) White Chick, Legally Blonde
The Flash
The Ghostbusters
Bumble Bee (yes a crafty person was able to make a camaro costume)
It was a night of bottomless booze, food and pure fun!
More Photos
HERE
Have a Merry Christmas Everyone!
Big, Warm Hugs!