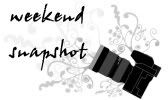 My entry from this weekend is literally a list of random activities my family had.

Photo Taken: Canon Ixus 70
The sky photo was taken around 5 -6pm one sunday, after touring some house. When we got out, the sky was very blue and clear. The moon looked amazing with it.
Photo Taken: Canon Eos 1000D
Dinner, we had seafood prepared by my Dad. He is such a sucker- health buff person. We found this fish head weird to be served with the rest. If you don't know that much about fishes, you'll probably think it's a Piranha. It's called Dapa a very expensive, salt-water fish. I may say, an exotic fish. It is a left-eyed flounder, with both eyes on the left side of the head. Maybe you're familar with Finding Nemo. The part when the fish-kids were playing at some old fish's yard. The old fish, that's a Dapa.
We ended the night talking on each family's future plans. The year's about to end. So you might wanna plan some stuff or think ahead for 2009.

Have a Great Week ahead!
10 More Days Before Christmas!