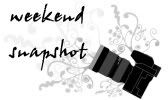 Fireworks display at the Mall Of Asia
December 26, 2008, Friday


Talk about being at the right place and time. We were just roaming around at the bay area of MOA when they announced a Fireworks Display which will be shown in 15 minutes. Lucky us. These are just some of my shots. This entry is my official WS Year Ender. It was one of my awaited experiences (to do some fireworks test shots with my new camera). It happened!